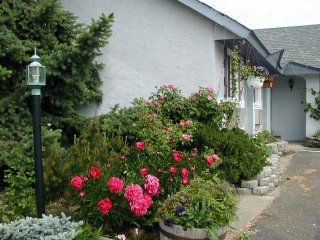 Welcome to the Aster Inn and Antique's footprint on the Web. Please feel free to look around, we have some information here that should help you find the best place to stay in Cle Elum Washington (that'd be the Aster Inn... in case you wanted to know right now).
You can see what our rooms look like and you can see if our rates are in your ballpark for what you'd pay for awesome.
If you're into antiques be sure to drop us a line. We have too much "stuff" to put on this site, but we might be able to help you find something. Our email address here at the inn is asterinn@gmail.com and you can be certain that we'd love to help you.
The Aster Inn is owned by Pat and Courtney Starbird, although Courtney is often heard informing the guests and antique customers that all he does is carry things.
A Little About the Inn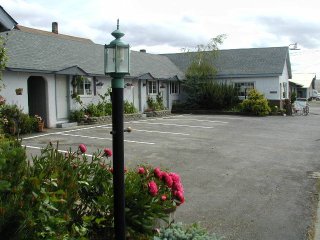 The Aster Inn concentrates on quality service at affordable rates to help bring in return customers rather than duping random travelers into a night's stay. As we like to say, "The Aster Inn is a jewel in the rough Cascades, providing affordable accommodations to the weary traveler". And the always popular "The Aster Inn is cool, hip, and with-it, you should stay there!"
We've sat on our corner for just about 100 years, being run by the same family throughout. Don't let that scare you, though, as all of our rooms have been recently remodeled.
---
Contact Information